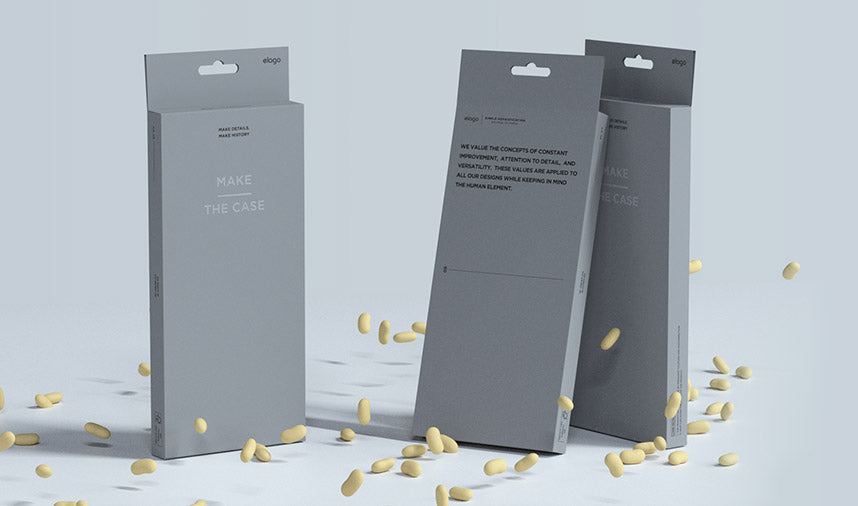 Going green, one case at a time
At elago, we strive for simplicity in all aspects of our production process. Simple products should be accompanied by simple packaging.
Learn how >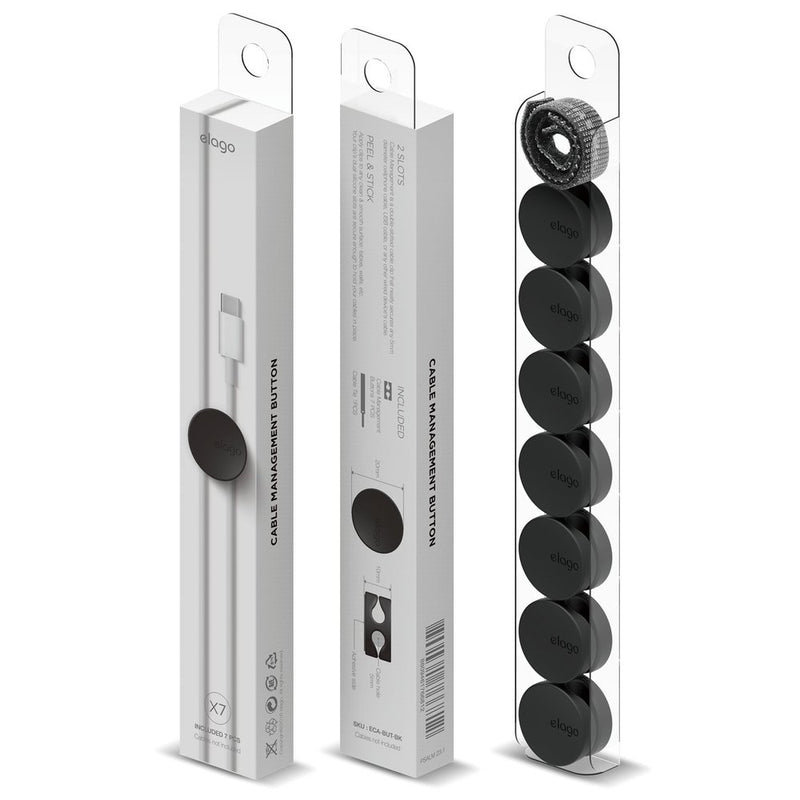 2 SLOTS : Cable Management Button is a double-slotted cable clip that neatly secures any 5mm diameter cellphone cable, USB cable, or any other wired device's cable.
PEEL & STICK : Apply clips to any clean & smooth surface: tables, walls, etc. Your clip's dual silicone slots are secure enough to hold your cables in place.
7 BUTTONS: Each order comes with 7 Cable Management Buttons to help you conquer your cables.
FLEXIBLE: Buttons are made from a Flexible TPU, allowing for longer life and tightness manipulation.
CABLE TIE: Each order comes with a complementary cable tie that will further help you tidy up your area.