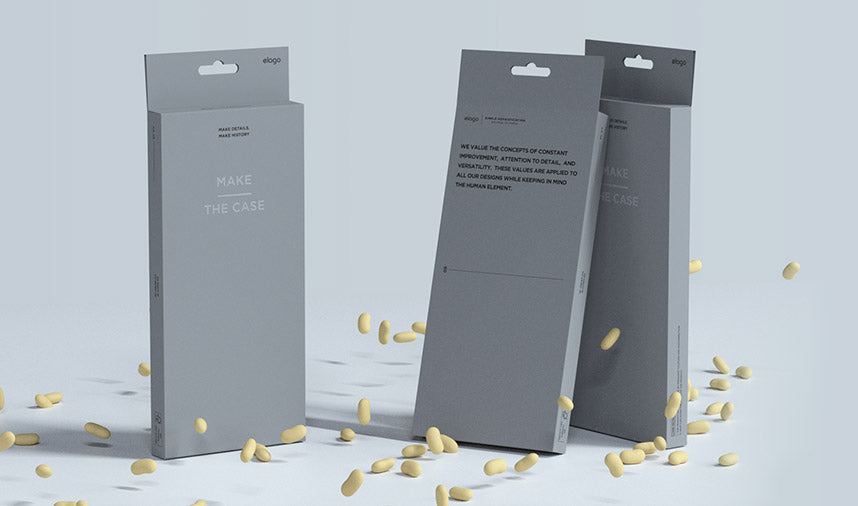 Going green, one case at a time
At elago, we strive for simplicity in all aspects of our production process. Simple products should be accompanied by simple packaging.
Learn how >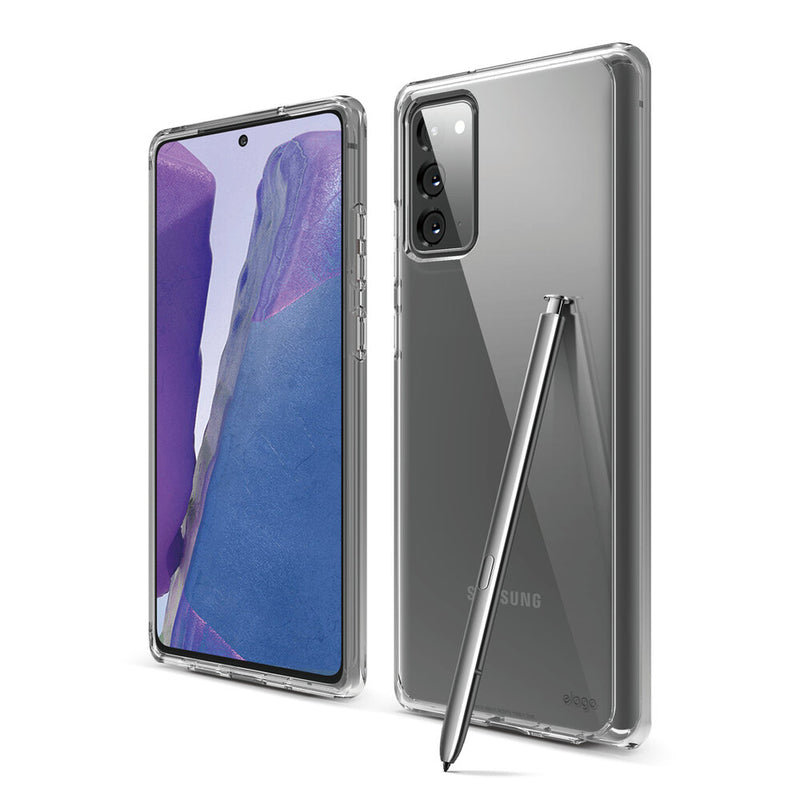 Clear Case for Galaxy Note 20
UNLIKE OTHER GENERIC CASES THAT are mass produced, all of our cases are designed IN HOUSE FROM SCRATCH. From a concept, all the way to a finished product, every aspect of creating a product is done in-house to ensure that you get a case that WILL FIT PERFECTLY, HELP PROTECT FROM DROPS, AND LOOKS GREAT ' SAVING YOU TIME AND MONEY!

MOST COMPETITOR'S FAIL IN designing cases that optimize different materials. The elago Ultra Clear case uses TPU for the frame of the case to provide GREAT PROTECTION from everyday use. Polycarbonate was used on the main face to let your phone's design SHINE THROUGH while PROTECTING the back of the phone.

FULL COVERAGE FOR your Galaxy Note 20! All corners, sides, and buttons are covered with this case, making sure you are READY FOR ANYTHING. RAISED BEZEL PROTECTS YOUR screen and camera!

WIRELESS CHARGING IS compatible - even charging your Galaxy Buds from the phone! The SLIM, yet PROTECTIVE design does NOT INTERFERE with ANY FUNCTIONS of your phone.

elago is a DESIGN COMPANY FIRST AND FOREMOST. Our motto is SIMPLE SOPHISTICATION because we create products that are USEFUL AND AWESOME! WE ALWAYS CREATE products that WE OURSELVES USE, so we know YOU WILL LOVE IT!