Are you tired of dust and dirt finding their way into your AirPods Pro case? Say goodbye to those unwanted particles with the innovative elago Dust Guard for AirPods. Defend your case from scratches and unwanted debris with our colorful adhesive protectors. 
The Dust Guards come in several different colors and are available for the AirPods 1, AirPods Pro/Pro 2, and AirPods 3.
Made from .04mm thick 18K gold plating, not only can you ensure that they will not hinder or damage your original AirPods case in any way, but your AirPods will also stay luxurious and long-lasting. 
Dust Guard for AirPods Pro and AirPods Pro 2
How to Install Your Dust Guard for AirPods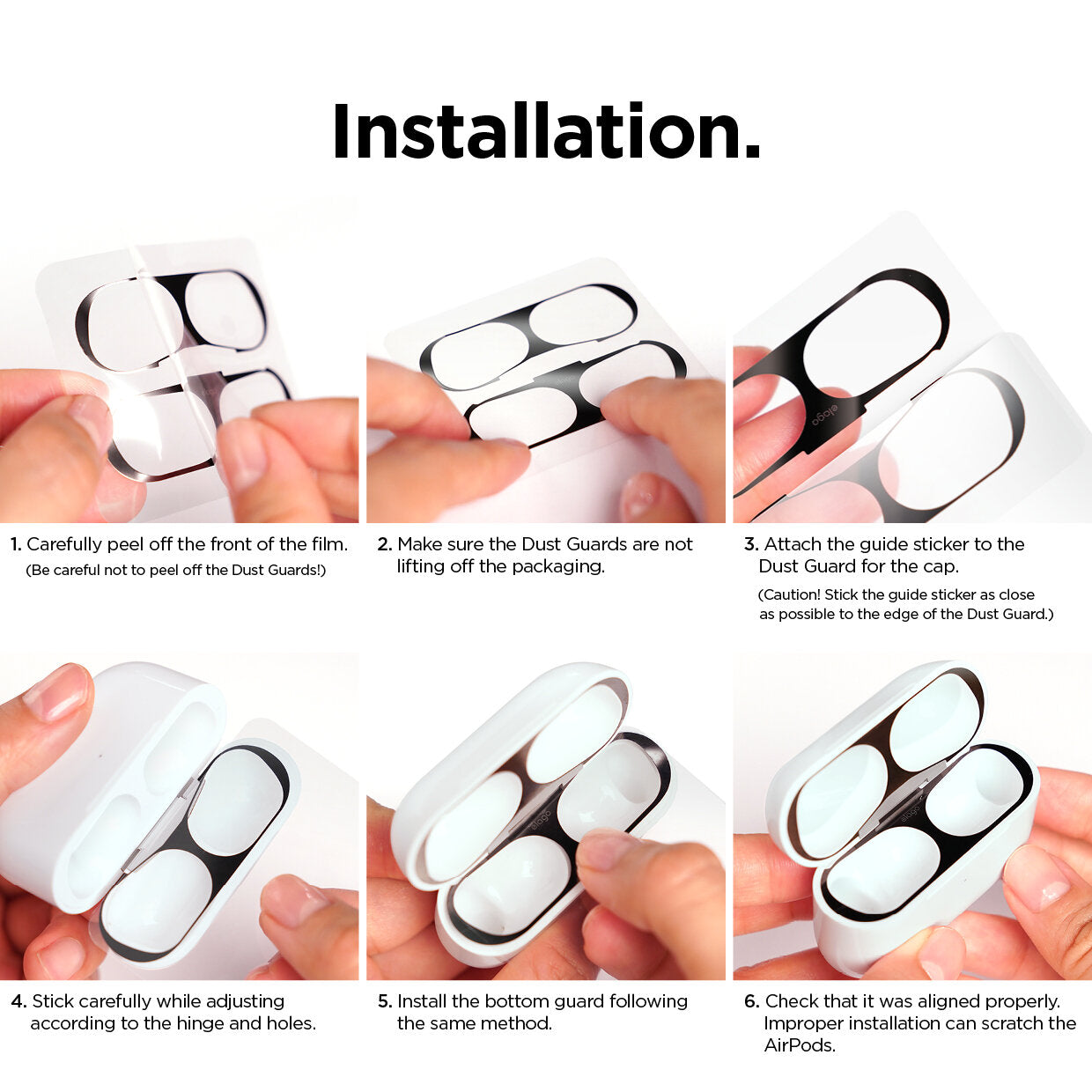 1) Cut the transparent film in half without cutting the dustguards.
2) Remove the film that is attached to the adhesive side of the Dust Guard.
3) The film holds the sticker for easy alignment.
4) Remove the film once you have lined it up perfectly. (Double check and make sure the holes line up)
5) Separate the cap Dust Guard from the film.
6) Place the Dustguard adhesive side up on the body part and close the lid.
Done! Please watch the video for help installing the Dust Guards!
If you're passionate about keeping your AirPods Pro in immaculate condition and ensuring an uninterrupted audio experience, the elago Dust Guard is a must-have accessory. With its easy installation, precise fit, and stylish design, this guard offers both protection and style in one compact package.
Shop the rest of our AirPods accessories here.