Aluminum Wall Plate cover for Nest Learning Thermostat [1st, 2nd, 3rd generation] - Black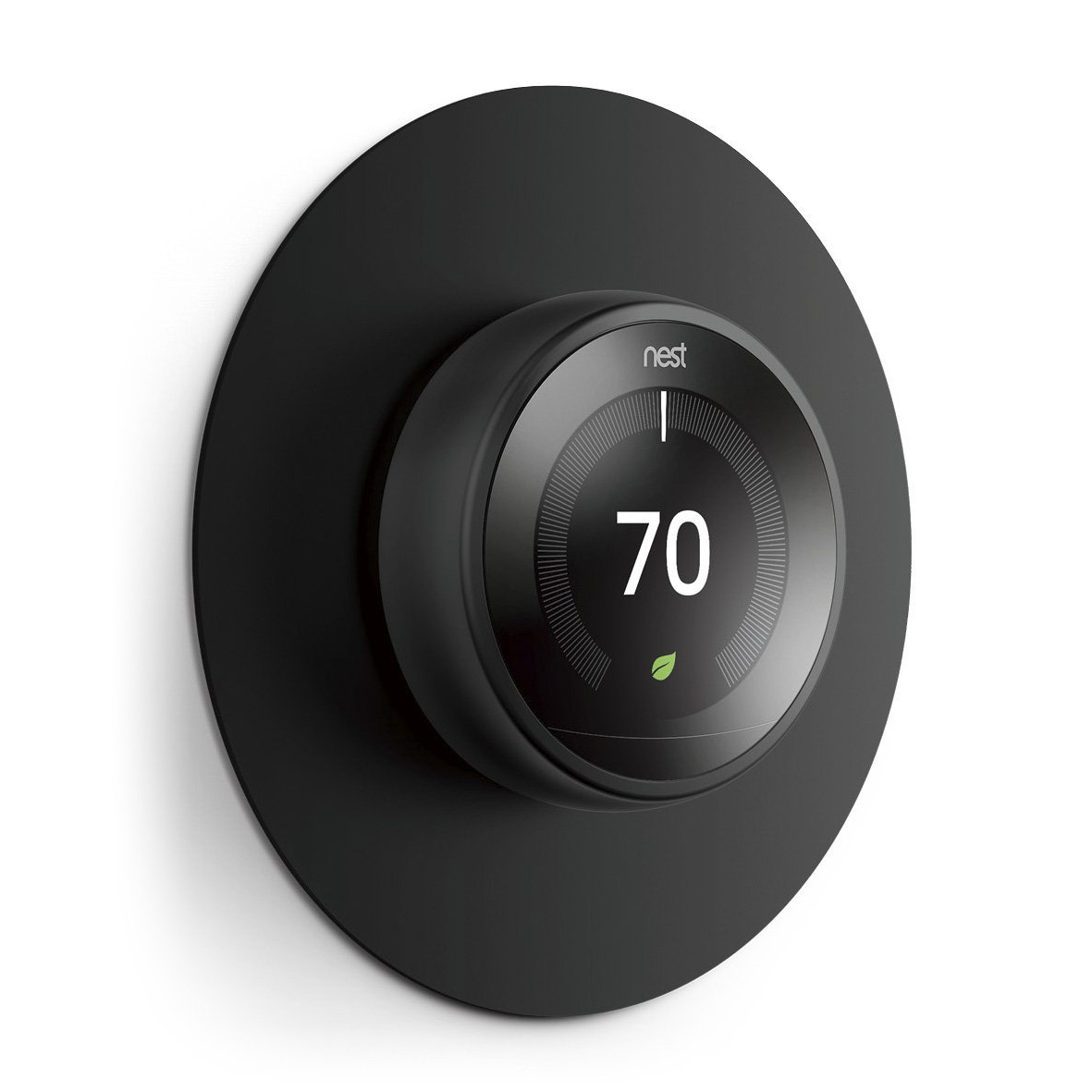 Aluminum Wall Plate cover for Nest Learning Thermostat [1st, 2nd, 3rd generation] - Black
DESIGN: The aluminum's finish complements your Nest Learning Thermostat perfectly creating a modern look that can't be beat. Each plate has an anodized finish and is sanded around the edges to give a nice feel.
EASY INSTALLATION: Plate cover can be easily installed to make your Nest Learning Thermostat looking better than before! No need to paint or do any remodeling work to install the plate.
QUALITY: High quality aluminum, from Germany, is used to create a great look all while helping cool your Nest - aluminum metal acts as a natural heat sink. This grade of aluminum is used in airplanes, high-end bikes, etc.
COMPATIBILITY: Our Plate cover works with all generations of the Nest Learning Thermostat; 1st, 2nd, and 3rd generations are compatible. Color options match up perfectly with the available Nest Learning Thermostat colors.
Warranty: Our product comes with an extended 1 year breakage warranty. Rest easy knowning that we created this product to last a lifetime.
PRODUCT ID - B078GNGKKK