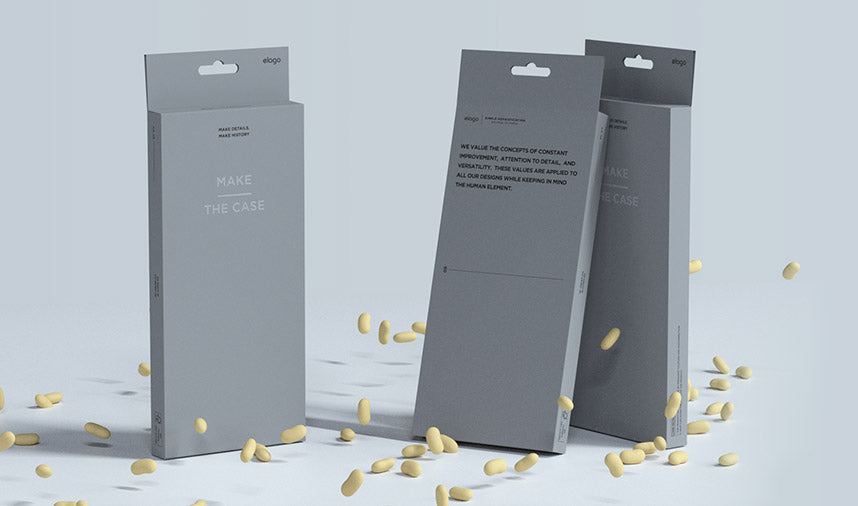 Going green, one case at a time
At elago, we strive for simplicity in all aspects of our production process. Simple products should be accompanied by simple packaging.
Learn how >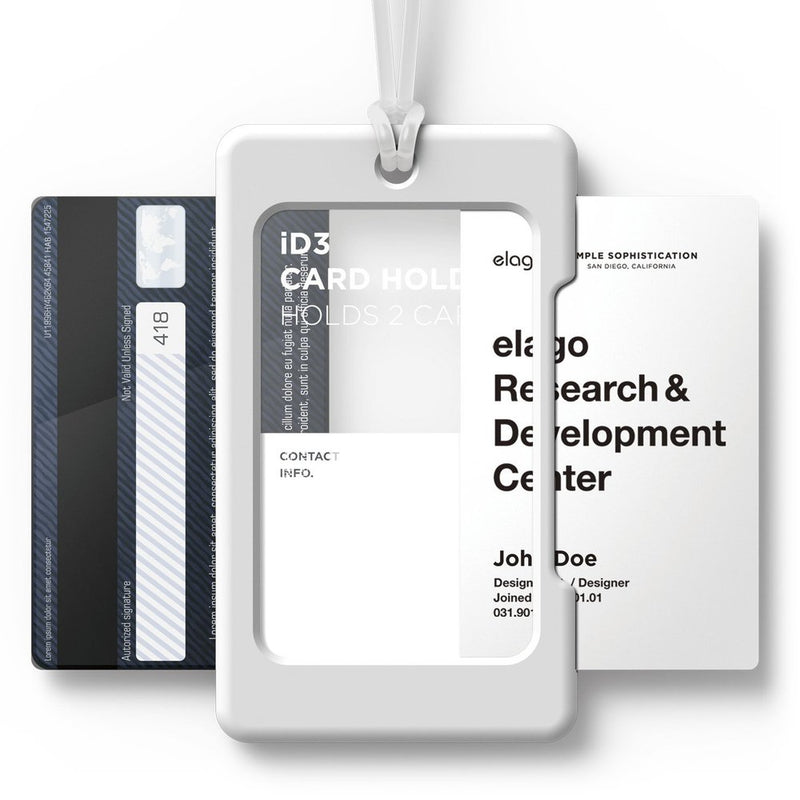 ID3 ID Card Holder [7 Styles]
Lighter and Simpler : The 3rd generation if ID Card Holder, the ID3, is simpler in design but just as functional as its predecessors. Not only can you still hold 2 cards, but by focusing on the essentials, the ID3 weighs in at an incredibly low 19 grams without the strap. This weight is hardly felt when worn.
Two Card Storage : The ID3 can hold one card per side, allowing two cards total. Conveniently store your ID or work ID along with a credit card or transportation card.
Thinner and Lighter Silicone Strap : The improved ID3 neck strap is made from non-toxic silicone - material usually used in food containers, cooking utensils, etc. The simpler neck strap has a dramatically reduced weight, weighing in at just 7 grams. Incredibly light!
Various Colors to Suit Your Taste : Four ID Holder colors and five neck strap colors are available. Different pre-selected color combinations will be sold.