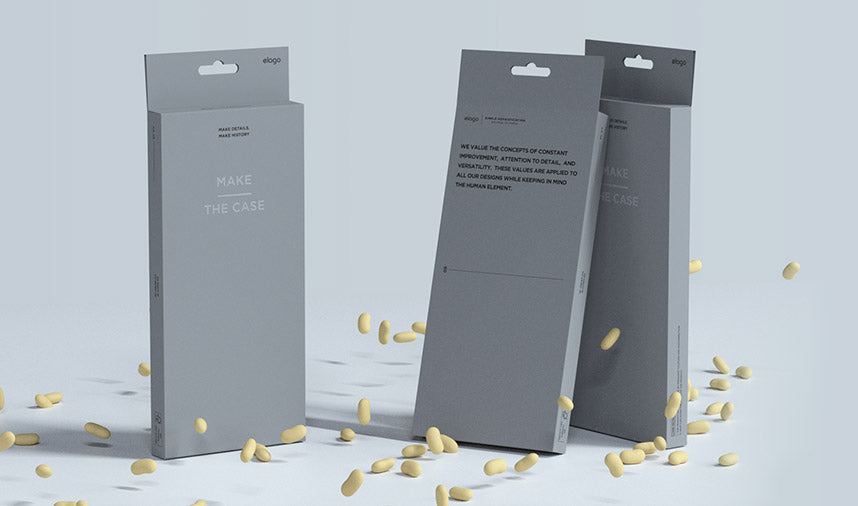 Going green, one case at a time
At elago, we strive for simplicity in all aspects of our production process. Simple products should be accompanied by simple packaging.
Learn how >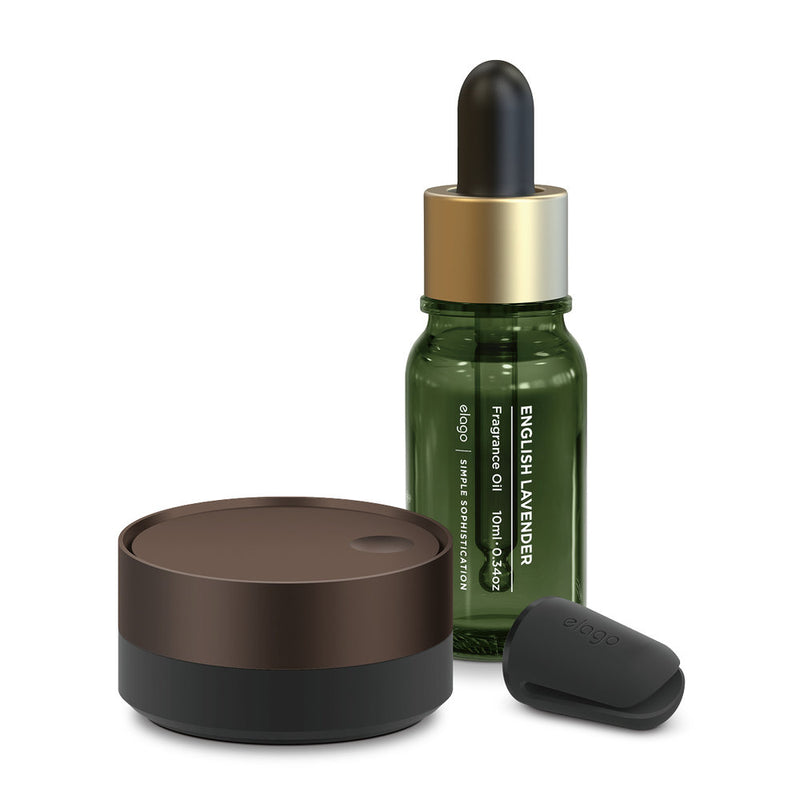 Aluminum Diffuser - Top: Dark Brown/Bottom: Dark Brown [4 Scents]
Material: The diffuser is made from solid and durable aluminum, making it very sturdy and lasting for a lifetime. You can amplify or limit the amount of aroma dispersion by tightening or loosening the aluminum top.
Multipurpose - Car: Magnetic air vent holder lets you mount and unmount your diffuser quickly and easily. Powerful magnet provides great stability even on rugged terrain. The clip on the back is strong; it won't slip off during use.
Multipurpose - Home: Stick the adhesive silicone base anywhere you want and place the diffuser on top. The stand will hold the body solidly with magnets. You can wash the 3M adhesive and re-stick the silicone base to another surface. Perfect for use in an office, bedroom, living room, etc.
Fragrance Oil: The glass bottle can keep a pleasant scent for a long time. Glass dropper is included making it easy to use. Add the right amount oil on the felt whenever the scent becomes weaker. Safe to use around kids and pets.
What's included: Aluminum cap, aluminum body, silicone stand, magnetic air vent clip, fragrance oil, and 2x felt sets. (Black felt is added to hide the White felt inside the diffuser.) Warranty: Purchase with confidence! 30-days 100% Money Back Guarantee & 1-year replacement warranty.