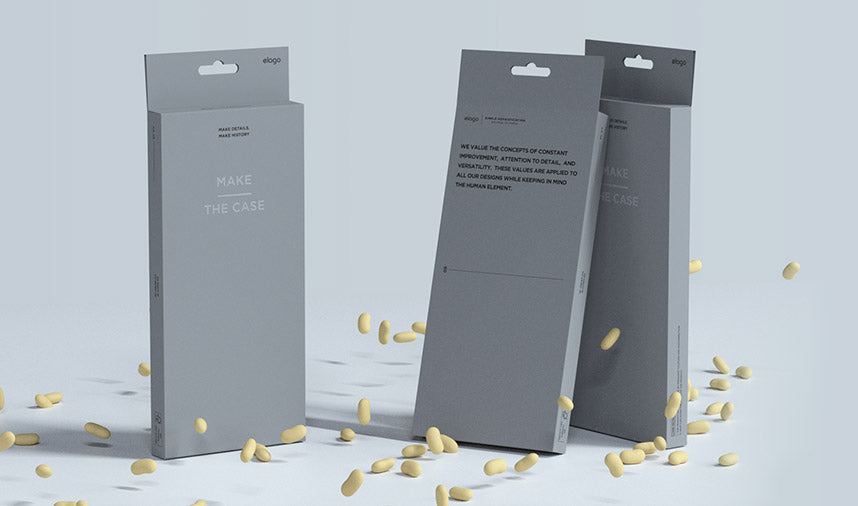 Going green, one case at a time
At elago, we strive for simplicity in all aspects of our production process. Simple products should be accompanied by simple packaging.
Learn how >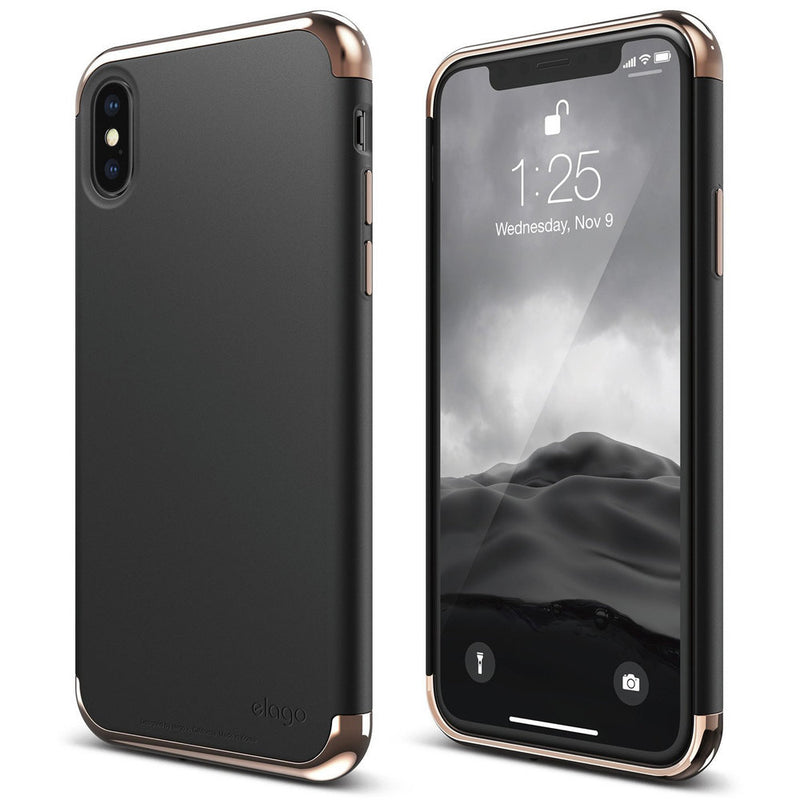 Attractive Design: The contrasting colors of the case catch the eye and make this a must have on your iPhone X!
Stylish Protection: Each case is specially coated to enhance grip and protects your phone from everyday use. Slight lips around the case lifts up your iPhone and allows it to be placed screen-side down on flat surfaces and offers some screen protection when drops occur.
True Fit: elago's True Fit designation in any case means that it will fit your phone like a glove because of our state of the art molding techniques.
Full Functionality: Experience easy access to all buttons and ports on your iPhone X. elago signature Anti-Ghost Camera cutout allows the camera to be used without any interference from the case. Raised lip around the camera allows for you to put your phone screen-side up.
Warranty: All elago iPhone X cases come with an extended 1 year breakage warranty. If your case breaks within a year of purchase, please contact us for support! Disclaimer: Product color on computer screen may vary due to lighting, screen pixel quality and color settings.