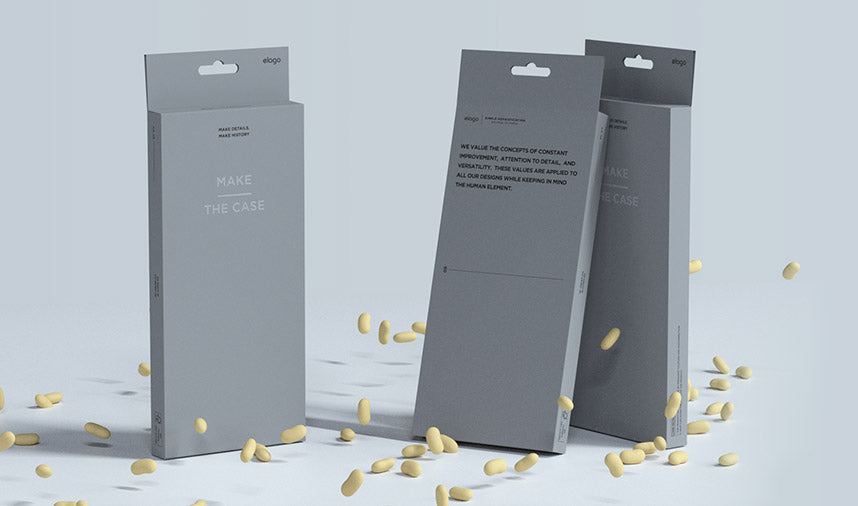 Going green, one case at a time
At elago, we strive for simplicity in all aspects of our production process. Simple products should be accompanied by simple packaging.
Learn how >
A2 Dust Guard [Gold] - for AirPods 2 Wireless Charging Case
INSTALLATION 1) Attach the bottom sticker on the body portion. 2) Place the top sticker upside down on the bottom portion so that the adhesive side faces upwards on the body portion. 3) Close lid over the upward facing dust guard so that it sticks perfectly to the inner ceiling once shut. 4) Place your fingers in the AirPods inserts to check if the dust guard is applied properly. If it is not attached properly, it can scratch the AirPods.
Watch Installation Video - https://youtu.be/jX0MuFQ7YhY
Did you know? There are nine magnets in the AirPods Case that can gather a lot of iron/metal dust over time
The guard acts as a buffer between your case and the metallic dust that accumulates over time. The guard can easily be exchanged out if needed.
It may be hard and take some time to align the stickers on AirPods, however the elago AirPods Dust Guard is made of metal which can be installed easier and cleaner than any other similar products on the market.
The thickness of the plate is 0.04mm. Experience flawless use of the case with the Dust Guard installed.
PRODUCT ID - B07Q2SXYF4 / B07Q2PNHXP