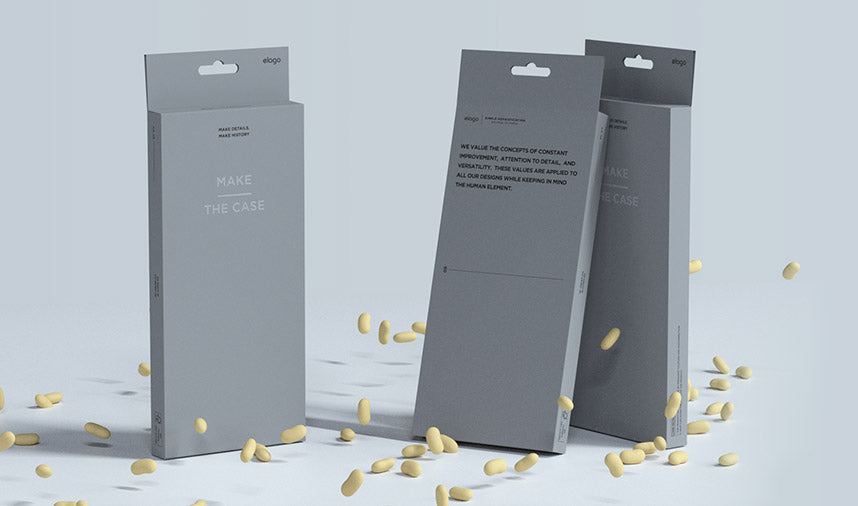 Going green, one case at a time
At elago, we strive for simplicity in all aspects of our production process. Simple products should be accompanied by simple packaging.
Learn how >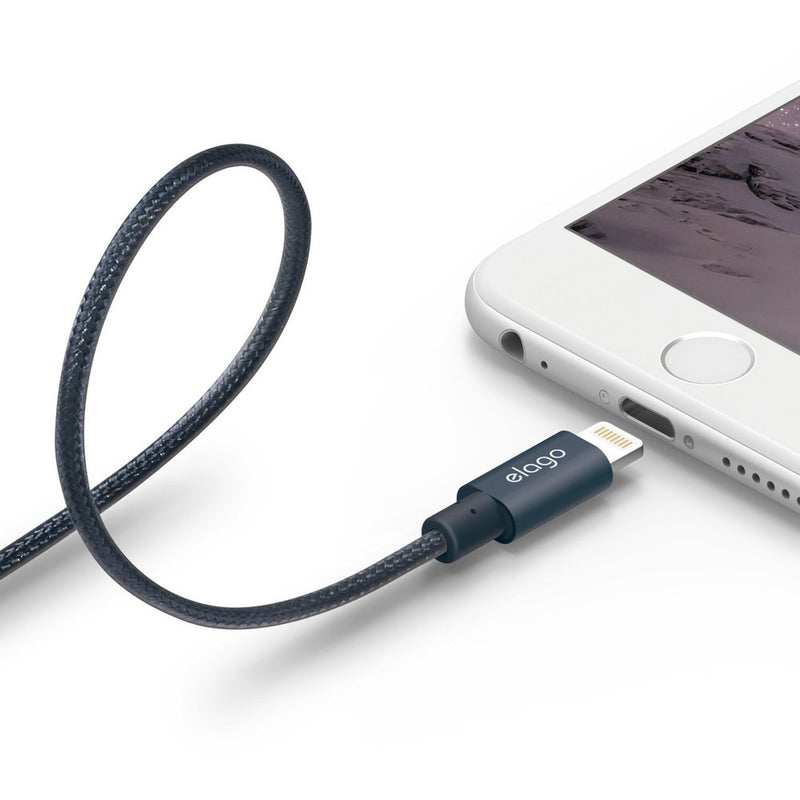 LIGHTNING CABLE FOR APPLE DEVICES : Lightning Cable has a simple design that excludes unnecessary elements. When designing the elago Aluminum Lightning Cable we wanted to theme it similarly - minimalist design with added protection. Not only are you getting added protection, but our cable is Apple MFi certified; this means that our cables contain the same chips as the Apple charger cables.
USB POWERED : elago Aluminum Lightning Cable is to be used with a standard USB outlet. You can charge your device in the convenience of your home or through a car charger while you are on the go!
FULLY COMPATIBLE WITH IOS : elago Aluminum Cable is made for the iPhone and has the same specifications as Apple's charging cable.
4-LINE COATING : The problem with today's cables is that the wire can get damaged storing it the wrong way or even from extended use.Our solution is the 4-Line Coating. By adding 4 layers of coating to the crucial wires, we deter the type of damage that is most prevelant to cables. What this means is that you will have a sturdy cable that will last.
CABLE BAND : Included with each elago Aluminum Lightning Cable is a Cable Band. The Cable Band is a thin strip that allows you to neatly organize how your cable rests.